The PPE Regulation is regulated in the European Union by the PPE Regulation (EU) 2016/425. There is a classification in risk groups, from which the user should be protected.
| Category | Risks |
| --- | --- |
| Category 1 | minor risks |
| Category 2 | risks other than those listed in category 1 or 3 |
| Category 3 | risks that can lead to very serious consequences such as death or irreversible damage to health |
The specific test methods for PPE products are further specified by corresponding standards. To ensure that our suppliers deliver legally compliant products, we regularly conduct inspections and quality controls at our suppliers.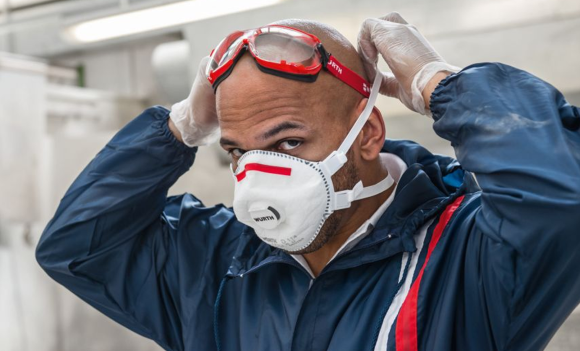 Breathe deeply safely
Respiratory protection
Protect your airways with the proper use of respiratory masks against hazardous gases, vapours or mists.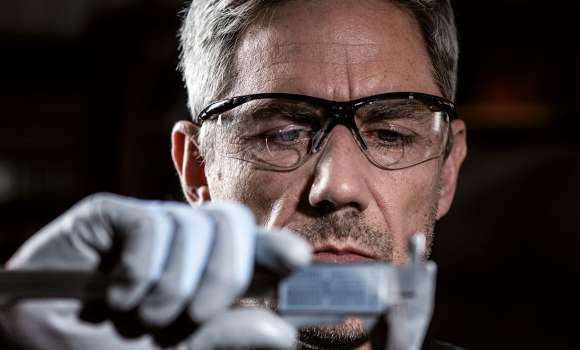 The safety in a view
Eye protection
Without goggles, our eyes may be exposed to many dangers, take the proper precautionary measure now!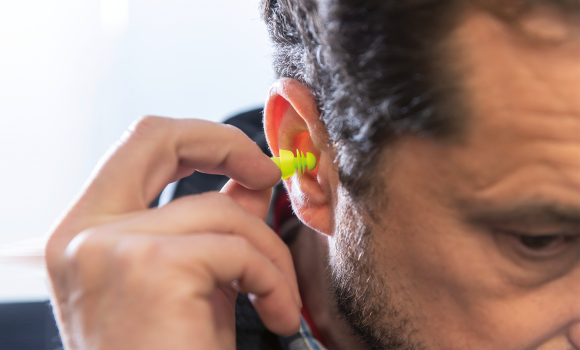 Protection for the ears
Ear protection
Wear earplugs to lower the noise level in the workplace and increase the ability to concentrate.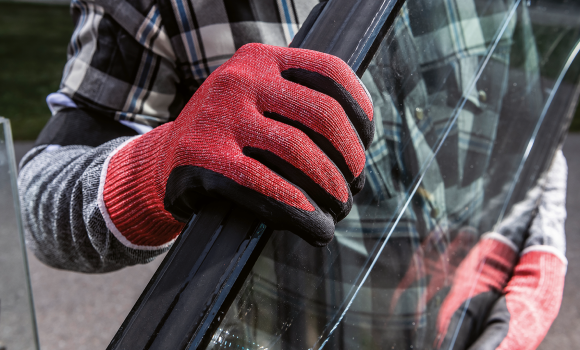 Gloves for safety
Hand protection
Minimise the risk of hand injuries and find the right glove for your application.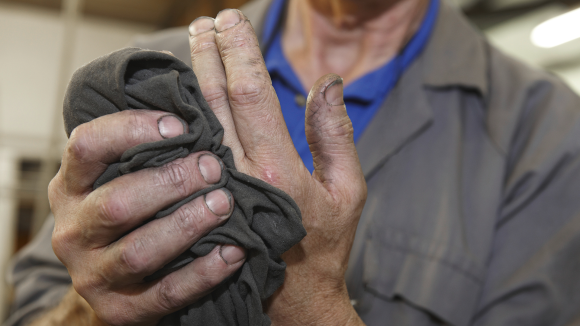 Take care of your skin!
Skin protection
We help you and support you in the planning and implementation of skin protection measures.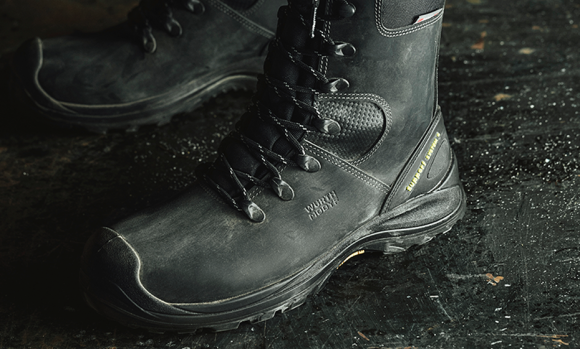 Protection for the feet
Safety shoes
Safety shoes can also be ordered from us in all safety classes in a large selection.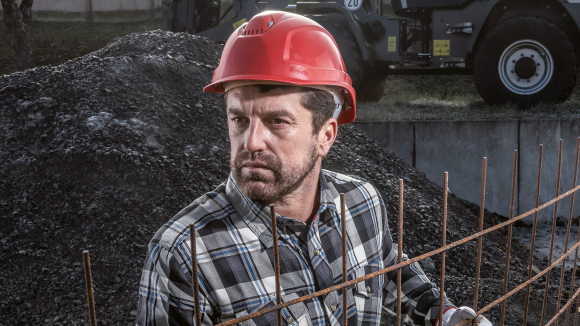 Optimal protection with helmets
Head protection
Find protective helmets and caps for the safety of your employees on the construction site or in the industry.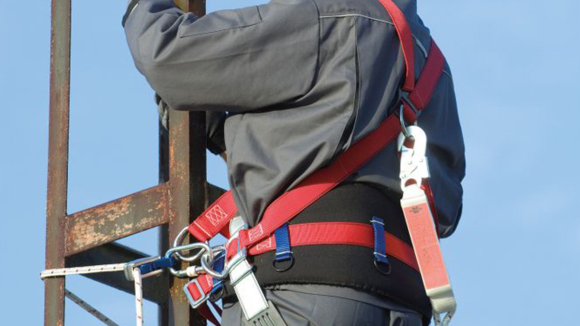 Safe at heights
Fall protection
For numerous work at heights, you will find the right safety equipment in our occupational safety range.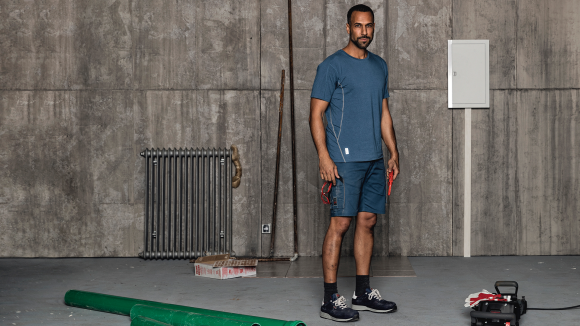 Protective clothes
Find the right work clothes or professional clothes for your employees and provide the garments with your company logo!